I'm linking up with Holly and Emily for Friday Favorites Vlog!
Let me just start by saying that I was SO nervous about doing this! I actually decided not to do it but I hated to miss out on this! So, I know that I look like a total moron...but I'm ok with it. I can't wait to hear what my husband has to say about this one :) Here goes nothing!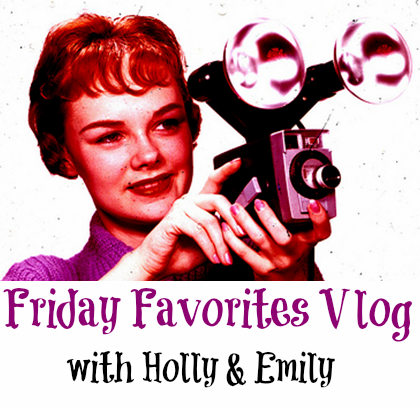 And there you have it. Can't believe I just did this :) Hope everyone has a wonderful weekend!